Kumeu Plumbing Ltd are approved Bioguard Retailer Pool and Spa Care Professionals.  We carry a comprehensive range of Pool and Spa Chemicals and a selected range of equipment.  If the item you need is not in stock , we will source it for you.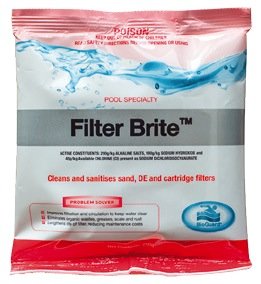 FREE Pool and Spa Water Testing using a state of the art computerised analysis for safe, healthy and well balanced Pool and Spa Water
KPL supply a FREE Pool and Spa print-out with a step by step program to keep your Pool and Spa Water balanced for safe water balance
Extensive range of Pool and Spa chemicals to keep your pool water clean, safe and healthy
Pool Care
Cold Weather Protection
To Do Now
Clean filter. Filters trap a lot of debris, dirt greases, oils and scum over summer. Normal backwashing cannot rid the filter of all this particular matter. Filters should be chemically cleaned twice a year using Bioguard Filter Brite. Degreasing and descaling your filter with Filter Brite will bring your filter back to peak efficiency. It also helps to prolong the life of the filter cartridge, pads or sand.
To Do Once Per Month
Step 1: Chlorinate with Burnout Extreme. With pump and filter running add slowly into the skimmer box on the side of your pool. 1 bag for pools up to 50,000 litres and 2 bags for pools over 50,000 litres. Wait 15 minutes and continue to Step 2.
Step 2: Algecide, i.e. MSAII. With pump and filter running pour recommended dosage evenly around pool edges. The pump should remain running for at least one hour after treatment.
Regular Off-Season Maintenance Tips
Run your filter for a maximum of 4-6 hours per day, preferably in 2-3 cycles during a 24-hour period. This ensures your pool water does not stagnate and helps distribute pool chemicals evenly throughout the pool.
Make sure that the return fittings on your pool are angled downward at a 45 degree angle. This assists the circulation of pool chemicals to every section of your pool, which helps prevent algae from forming.
Maintain a pH level of 7.4-7.6. This prevents potential staining, corrosion or scaling of equipment and surfaces.
Always maintain a residual chlorine level of 1.0-1.5. This helps control bacteria.
Off-Season Tips
Clean Exposed Pool Surfaces

Scum lines and bathtub rings that build up around the water line over summer are a haven for bacteria and algae. Remove them with Bioguard Off The Wall. This pool grade clea