Kumeu Plumbing Ltd are approved Bioguard Retailer Pool and Spa Care Professionals.  We carry a comprehensive range of Pool and Spa Chemicals and a selected range of equipment.  If the item you need is not in stock , we will source it for you.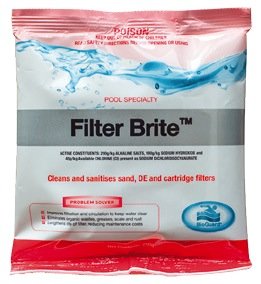 FREE Pool and Spa Water Testing using a state of the art computerised analysis for safe, healthy and well balanced Pool and Spa Water
KPL supply a FREE Pool and Spa print-out with a step by step program to keep your Pool and Spa Water balanced for safe water balance
Extensive range of Pool and Spa chemicals to keep your pool water clean, safe and healthy
Pool Care
Cold Weather Protection
To Do Now
Clean filter. Filters trap a lot of debris, dirt greases, oils and scum over summer. Normal backwashing cannot rid the filter of all this particular matter. Filters should be chemically cleaned twice a year using Bioguard Filter Brite. Degreasing and descaling your filter with Filter Brite will bring your filter back to peak efficiency. It also helps to prolong the life of the filter cartridge, pads or sand.
To Do Once Per Month
Step 1: Chlorinate with Burnout Extreme. With pump and filter running add slowly into the skimmer box on the side of your pool. 1 bag for pools up to 50,000 litres and 2 bags for pools over 50,000 litres. Wait 15 minutes and continue to Step 2.
Step 2: Algecide, i.e. MSAII. With pump and filter running pour recommended dosage evenly around pool edges. The pump should remain running for at least one hour after treatment.
Regular Off-Season Maintenance Tips
Run your filter for a maximum of 4-6 hours per day, preferably in 2-3 cycles during a 24-hour period. This ensures your pool water does not stagnate and helps distribute pool chemicals evenly throughout the pool.
Make sure that the return fittings on your pool are angled downward at a 45 degree angle. This assists the circulation of pool chemicals to every section of your pool, which helps prevent algae from forming.
Maintain a pH level of 7.4-7.6. This prevents potential staining, corrosion or scaling of equipment and surfaces.
Always maintain a residual chlorine level of 1.0-1.5. This helps control bacteria.
Off-Season Tips
Clean Exposed Pool Surfaces

Scum lines and bathtub rings that build up around the water line over summer are a haven for bacteria and algae. Remove them with Bioguard Off The Wall. This pool grade cleaner is a heavy-duty strength that does not contain algae encouraging phosphates or surface damaging abrasives that many household cleaners do. Off The Wall offers many household uses as well.
Clean the Pool and Brush
The build-up of debris such as leaves, dirt and insects in the pool can tax the chemical's efficiency. The debris should be removed from the pool and skimmer box on a regular basis by vacuuming and skimming the pool. Pool surfaces should also be brushed regularly to help agitate the water and create a hostile environment for the algae spores to survive in.
Have Your Pool Water Tested
To ensure that the pool water has the proper mineral balance it should be professionally tested at least once a month during the non-swimming season. Having correctly balanced water pool water also means that the pool chemicals being used are working to their maximum efficiency. Poorly balanced water also wastes chemicals and money as well as the risk of damaging the pool surface and equipment.
________________________________________
Spa Care
SpaCare: The Art of Relaxation
A spa or hot tub is an investment in your relaxation. A hot soak relaxes tired muscles, promotes circulation and helps relieve stress. Sound chemical maintenance will preserve your investment and enhance your enjoyment. Kumeu Plumbing Ltd is here to help you get the most enjoyment from your spa or hot tub without risking your health or damage to spa equipment. Regular Spa Water tests allows for safe care of all spas and hot tubs.
SpaCare: Has What You Need For Great Spa Care

Spa maintenance is important – and relatively easy – as long as you know what to do. By following the easy procedures contained in the Bioguard web-site and using SpaCare® products you can:
Keep your spa water protected from bacteria
Keep your spa water sparkling clear and comfortable
Enjoy your spa when you are ready
Even if your spa is equipped with an ozone generator (or some form of ion device), you will still need to pay attention to the maintenance information in this web-site. Of course, every spa is different, so you should consult your spa owner's manual for equipment operation and maintenance procedures.
Always read product labels for detailed information on application and use. And of course, feel free to ask Kumeu Plumbing any questions.
Because we want you to have a perfect spa environment whenever you're ready to explore the fine art of relaxation.
________________________________________
Pool & Spa Care Products
Kumeu Plumbing stock a wide variety of the Bioguard Chemical Range
Bioguard have the full range of chemicals for both pools and spas.
For more in depth detail on the range of products available and their use, please contact Kumeu Plumbing Ltd.  We are here to help.
________________________________________
Austral Pool & Spa Products
Austral is a major supplier of equipment and ancillary lines to the Swimming Pool, Spa Pool and Spa Bath industries.
Their comprehensive range of products sourced from many specialised manufacturers worldwide has established Austral as one of the major equipment suppliers servicing our industry in the Australasian region, and this extensive range is available through Kumeu Plumbing.
Contact Us at Kumeu Plumbing for your Pool & Spa requirements.